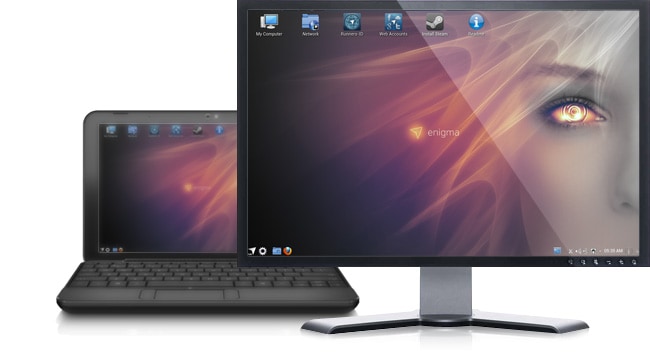 The Concept
Netrunner is built on Kubuntu->Ubuntu->Debian core.
This allows Netrunner to inherit the work that the respective communities already put in.
With Blue System sponsoring developers from Kubuntu and KDE, we concentrate on developing the KDE Desktop Workspace further and are able to bring new parts into Netrunner early on.
Our main goal is to make the desktop feel snappy, sharp and robust.
We want to give you, the user the feeling again, that you actually _own your computer_, that you're in control and have the freedom to make it work any way you want it.
The Features
– Netrunner Desktop Containment (clean folderview, hidden plus/minus overlays)
– Improved KWin performance, so full transparency fx work on most lower end machines
– Automatic KWallet Active
– Hot-Corner in lower right
– Simplified System Settings
– Alsa instead of Pulseaudio for best stability/performance (intel hda)
– Firefox with Mozilla App-Store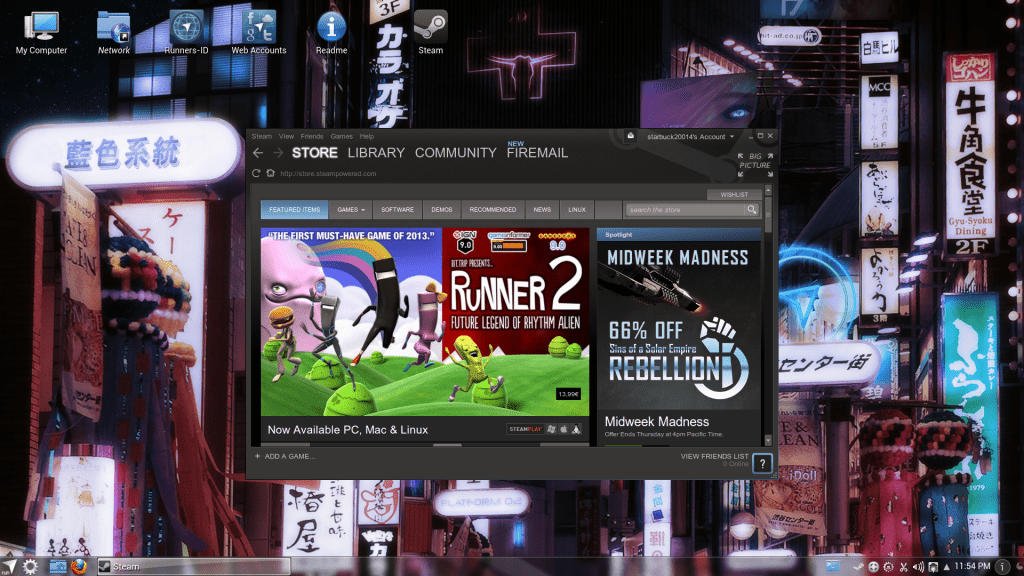 – STEAM Client: available for easy install
– Virtualbox + Dosbox installed
The System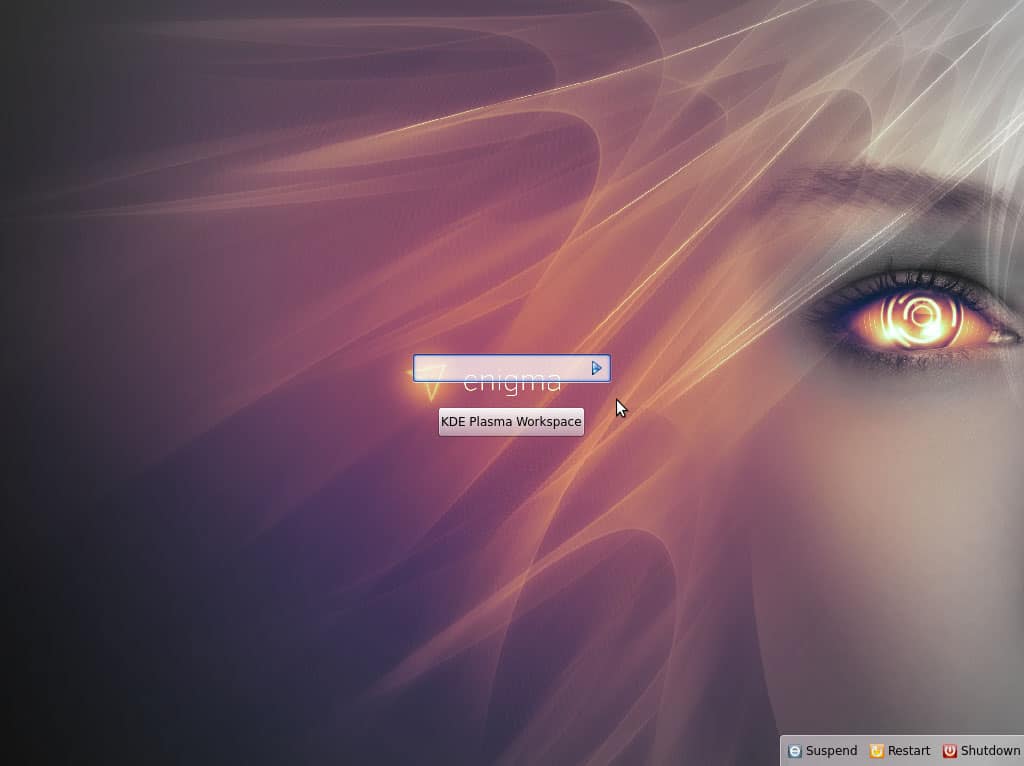 Before you get to the Netrunner desktop, you will go through the boot and login process.
Enigma includes a new Plymouth startup animation and a new Login Theme for LightDM.
The Netrunner Desktop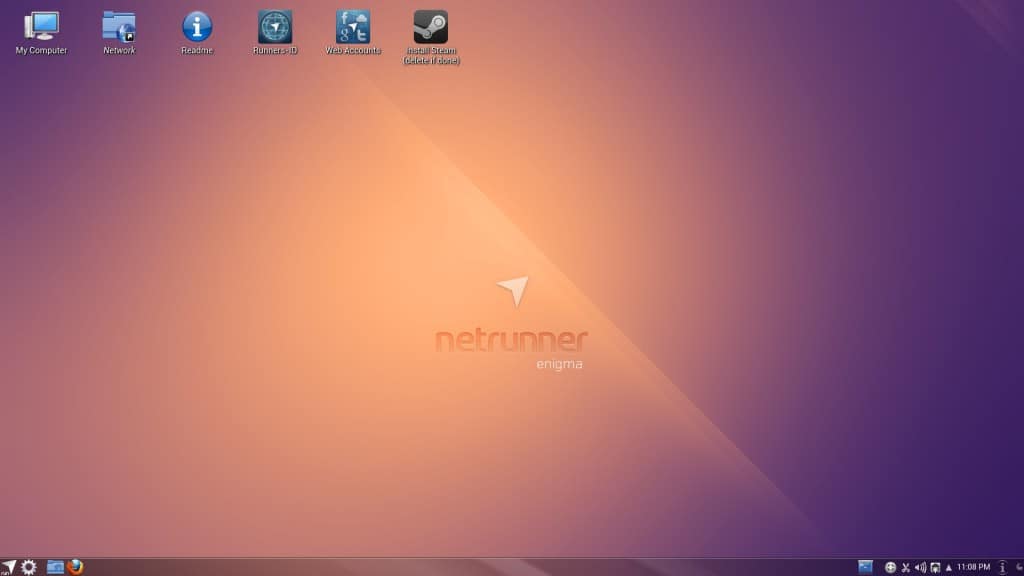 Desktop and Window Themes
For the Window Themeing, we are taking full advantage of the new KWin Aurorae3 Engine, which allows full transparency/fx even on lower end netbooks.
There are several themes included to choose from, both Window Decorations and Plasma Desktop Themes.
Homerun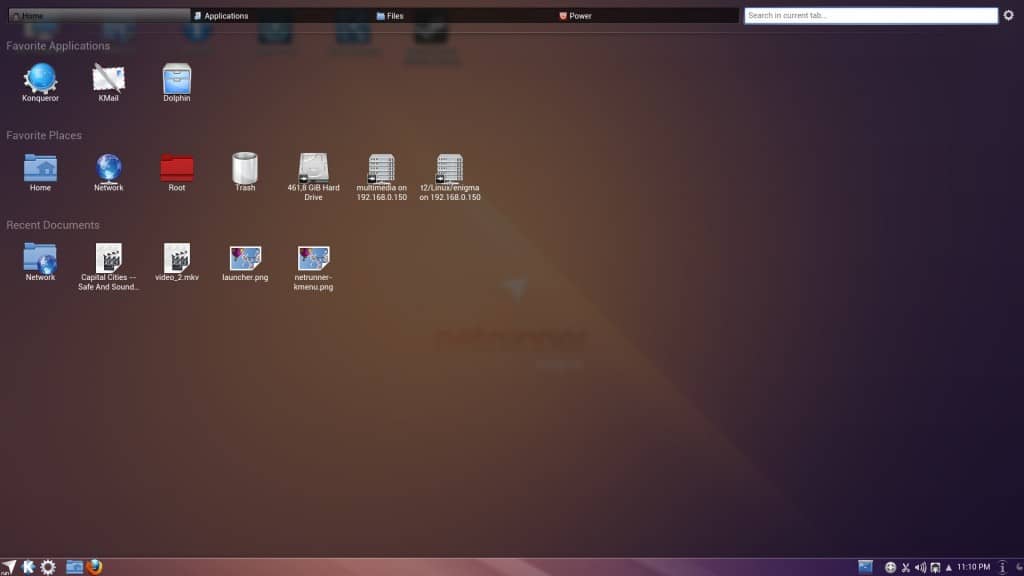 While the default Menu in Netrunner is still "Classic", Homerun 1.0 comes pre-installed.
It also works as a desktop containment and is extendable with "Runners" and "Sources".
http://userbase.kde.org/Homerun
KDE Panel

Desktop Containment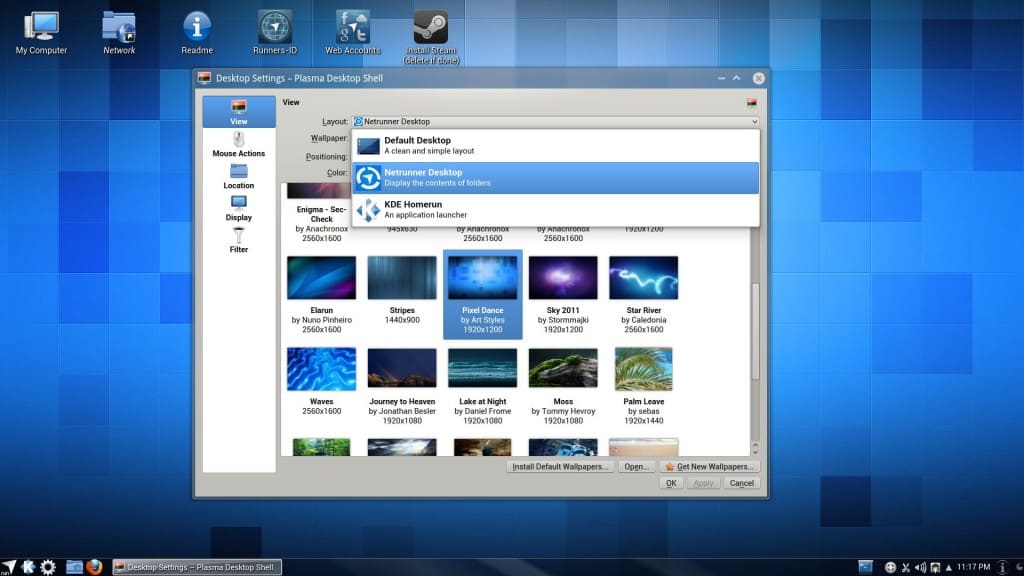 Netrunner Desktop (based on Folderview) is now the default desktop-containment.
Our aim is to make it as slick as possible, both visually and functionally.
The Applications
Dolphin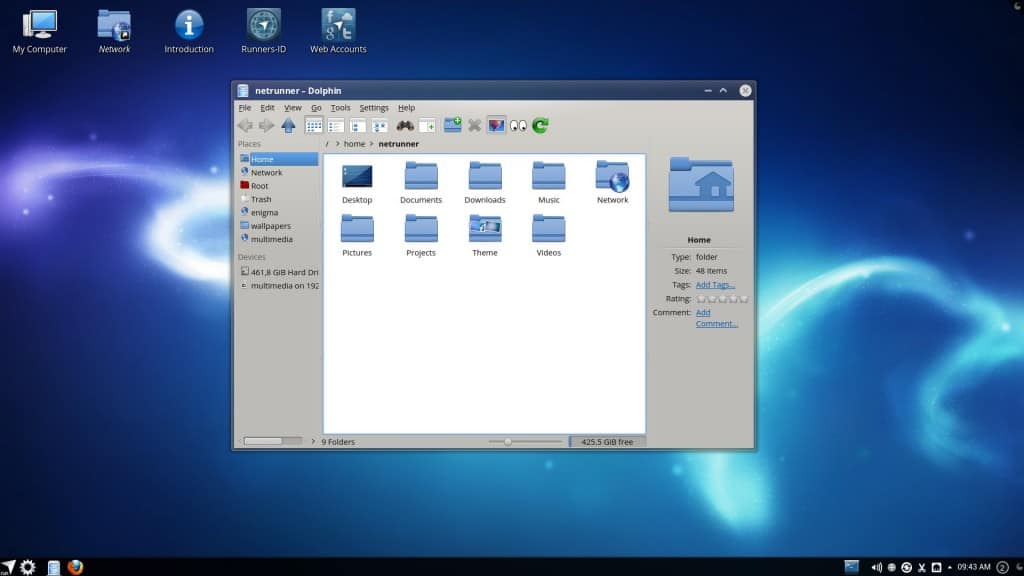 Dolphin, the default file manager for KDE, has always worked well since its introduction.
With the preview-info panel at your side, file navigation is a breeze.
Muon Software Center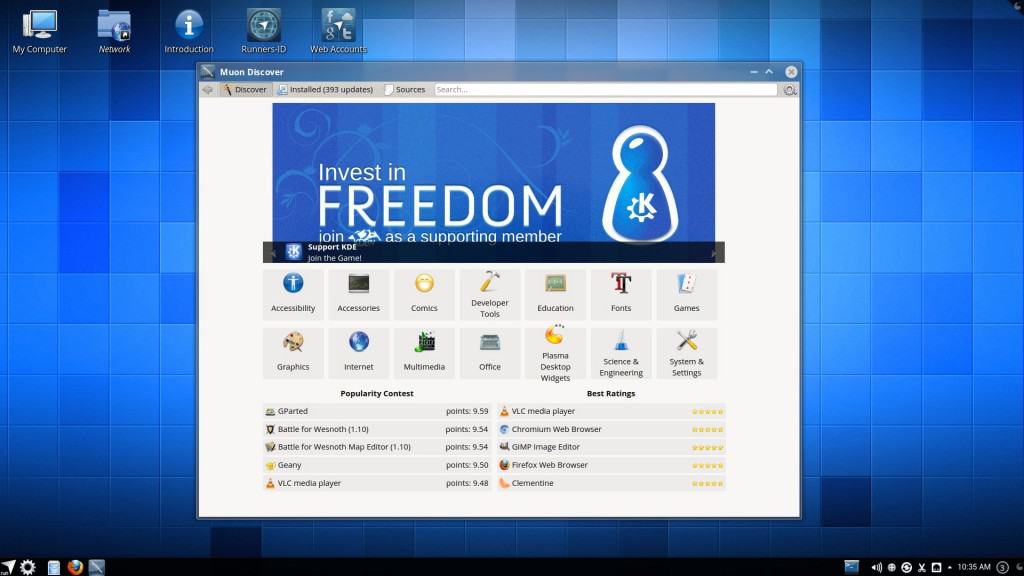 Muon SC is the default software and package manager.
It takes care of your updates, handles package management and also features its own App-Store "Muon Discover".
VLC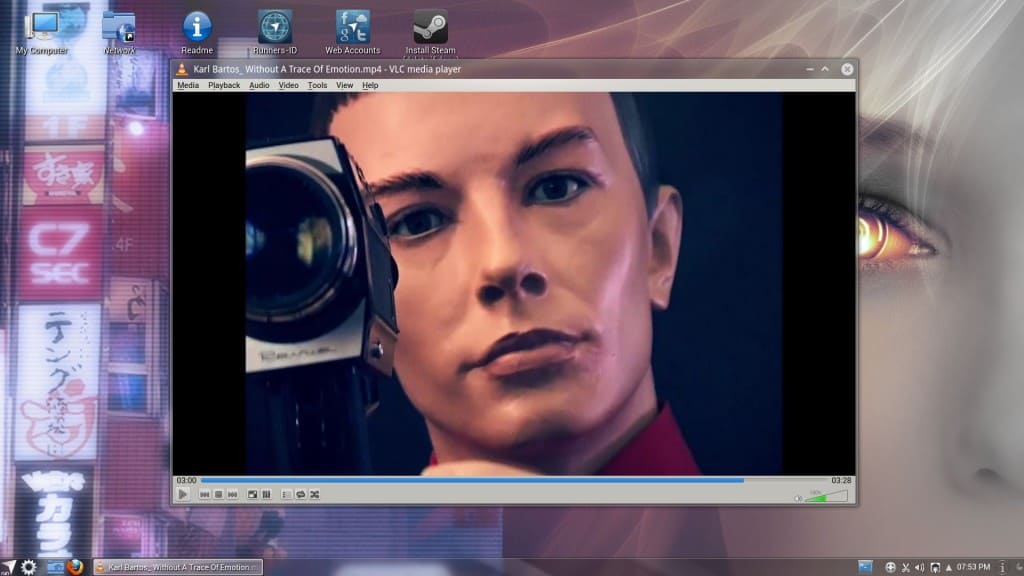 Tomahawk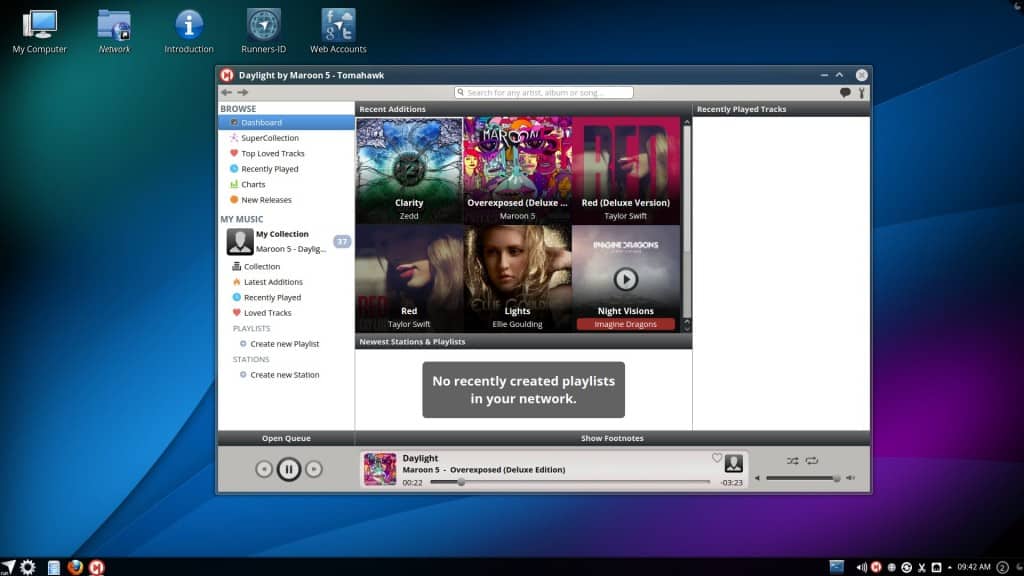 Tomahawk is Netrunners default music librarian and has improved its sharing features.
Firefox for KDE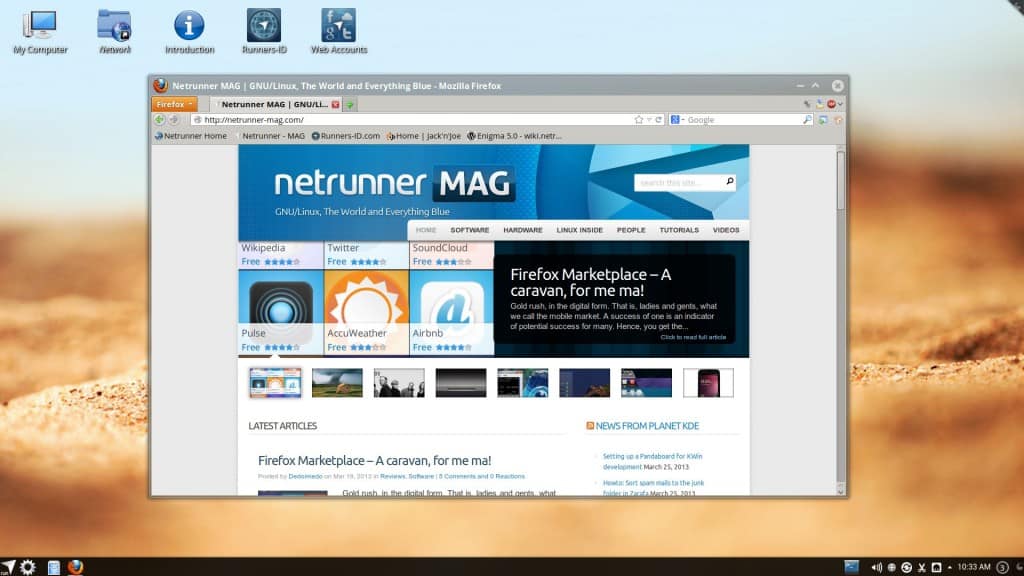 The Firefox-KDE-Support package allows for native file-dialog-and-mimetype-extension for the KDE Workspace.
Kate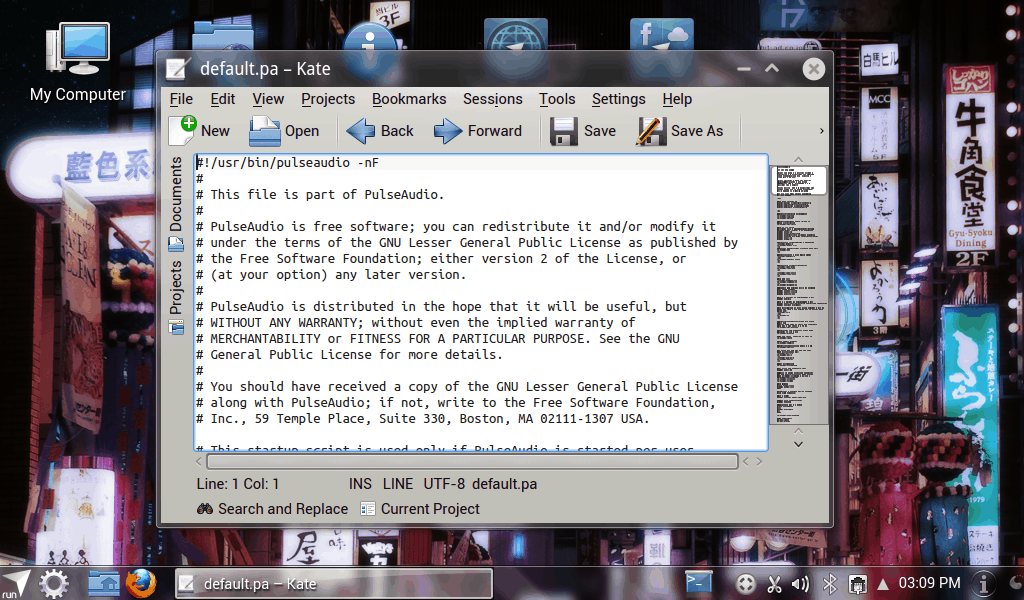 Kate is KDEs clean, simple, yet powerful text-editor. It has gotten a "mini-map" on the right instead of a plain scrollbar.
Accounts & People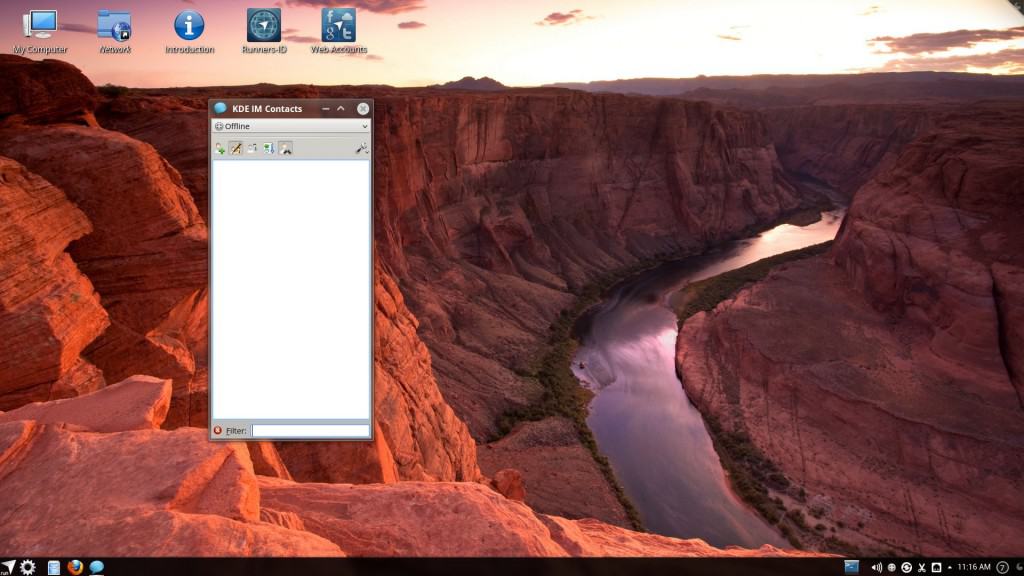 Note: Telepathy, Accounts and KPeople are currently under developement by A. Fiestas, D. Edmundson and Martin Klapetek.
Netrunner ships Telepathy and an early version of (Web)Accounts.
Yakuake

Netrunners' terminal of choice is another Qt-native application and always within a clicks' reach.
A Free and Libre Platform
We are a true community-centered FOSS project, so if you're willing to report any issue or have suggestions, go to the forums or github:
https://github.com/netrunner/netrunner-feedback/issues?state=open