There are several ways to quit an application in Netrunner, and we will cover the easiest way. We are going to force GwenView to quit. Press ALT-F2 to open krunner (at the top of your screen).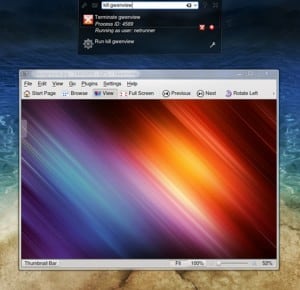 Type "kill <name>" in our case it looks like this "kill GwenView".
You'll get a note with "Terminate GwenView". Press enter and your app will close.