Netrunner offers three ways to install applications: Ubuntu Software Centre, Synaptic and Muon.
Ubuntu App Center is an online repository for browsing and installing software.
Netrunner is configured so that you simply can install a program by clicking on it
Synaptic is a computer program which is a front-end to the Advanced Packaging Tool (APT) for the Debian package management system (deb).
Synaptic is usually used by advanced users on systems based on deb packages. It can be used to install, remove and upgrade software packages and to add repositories.
Muon Discover is designed for ease-of-use, so that anybody can search for and install applications in a few easy steps, and also to handle everything around package management and your system under a convenient umbrella.
Muon is made up of the following components:
Muon Package Manager
Muon Updater
Muon Discover
We are going to install Chromium Web Browser with Muon Software Center.
Go to Run » System » Muon Discover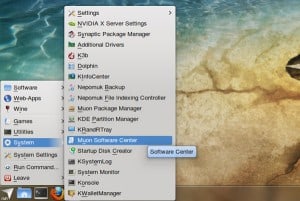 Moun Start page – showing Get Software, Installed software and History.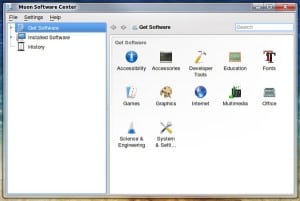 Search for Chromium Web Browser. Under More info you can see the latest version, size and users reviews. Click Install.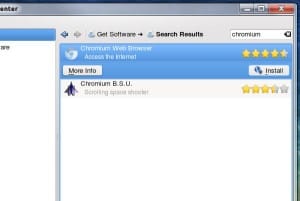 Enter your Administrator password.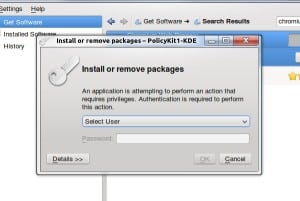 Installation in progress. When the installation is complete you can close Muon.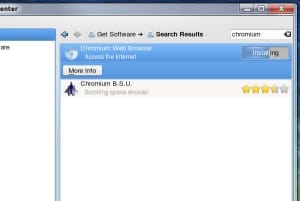 Chromium is installed and can be found under Software » Internet menu.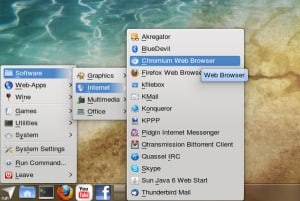 If you want to uninstall an application, for example Chromium, go to Run » System » Muon Discover, choose Installed software, locate Chromium in the right panel and click on Remove. Another way is to search for Chromium and click Remove.