Thank you for choosing Netrunner 16 – Ozymandias.
Plasma 5.3 marks a significant step forward in our quest to bring you the best desktop experience possible.
Still there might be some rough edges here and there, which we will try to cover and offer possible solutions below.
Following "Issues and Recommendations" is a quick overview of how certain parts of the system work.

Issues and Recommendations:
Language Translations:
While there is some new Plasma5-based Settings under "Account", it still is possible that not all of the system is translated after that.
Therefore, we shipped an extra module "Language" in the Start-Menu under "Settings".
Just start it up and you will be able to choose your preferred language to the right, which should trigger some more language pack installations.
Make sure to move your preferred language to the top of the list on the right and you should be ready to go.
Installation on macbook/UEFI systems:
If you have other NON-UEFI operating systems installed and want to add Netrunner, make sure to choose "Go back" if the system installer detects any non-UEFI systems on that machine.
The installation doesn't abort, but then re-configures itself to use BIOS-compatibility and suggest a "Install alongside" layout on the partition page to follow.
Mail/Akonadi:
Currently, a Frameworks 5 port for Kontact is underway. As that is a bigger effort and takes some time before release, Netrunner ships KMail from KDESC4 which should work mostly fine under Plasma5. The recommended default Mail application is therefore still the newly "plasmafied" version of Thunderbird.
If you find any more issues, please report them in our Netrunner 16 forums here: http://forums.netrunner.com/forumdisplay.php?fid=59
---
Tips and Hints:
---
samba-mounter
(Add Network Drive)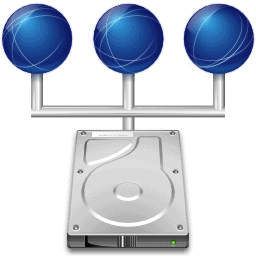 samba-mounter helps you mount NAS drives with a GUI and make them available transparently for KDE and non-KDE programs.It also tries to reconnect them during next startup, so they are available without re-configuration.Added folders are also displayed under a special "Network" folder in your "home" directory, so you can access (read and write) them directly with your applications like amarok, libreoffice, etc.
For more tutorials check our Screencast section with Video Tutorials.
---