ALL ON BOARD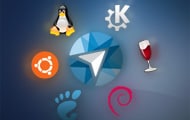 Foundation
Ready-to-rumble
GNU/Linux-secured-system
Debian-based, Ubuntu-compatible, Supports KDE and GNOME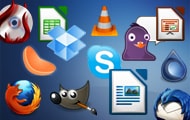 Favorites
All-inclusive
Internet: Firefox, Thunderbird, Skype, Dropbox, Pidgin
LibreOffice: Writer, Spreadheet, Presentation
Multimedia: Picture viewer, Image editor, Media-player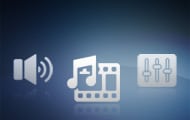 Features
Out-of-the-box
Video-codecs
(avi, mpeg, divx, flv, mkv, mov)
Audio-codecs
(mp3, wma, ogg, flac)
Firefox-addons
(Flash, AdBlock, Downloadhelper)
CORE SOFTWARE COMPONENTS
GNU/Linux OS (kernel-3.8.0-23)
KDE – Desktop (4.10.3)
Mozilla Firefox inkl. KDE-integration – Webbrowser (21.0)
Mozilla Thunderbird – Email Client + Calendar (17.0.5)
VLC – Media Player (2.0.5)
LibreOffice – Office Suite (3.6)
Tomahawk – Music Librarian
Muon – Software Manager + Discover (2.0.1)
Skype – VoIP (4.2)
Steam Installer
QMMP – Winamp-like Player
Transmission – BitTorrent-Client
Telepathy – Social Chat client
Pidgin – Messenging Client
Kdenlive – Video Editor
Gimp – Graphic Program
Krita – Pixel Paint Program
Karbon – Vector Program
Gwenview – Image Viewer
VirtualBox – Computer Emulation
Dosbox – Dos Emulation for Games
Mozilla Firefox
Add-Ons:
KDE integration
Flash-Plugin
AdblockPlus
Downloadhelper
Add to Search Bar
THE WAY YOU WANT IT
Netrunner runs KDE:
The K Desktop Environment makes it easy to modify settings and configure plasmoids.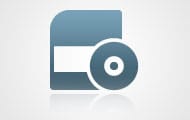 Complete system
Built on Kubuntu->Ubuntu->Debian Core with default integration of Gnome. One platform for new and "power" users.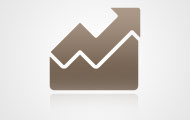 Easy and Expandable
Netrunner offers a full suite of user workspace applications while KDE's Plasmoids make the system expandable to suit your needs.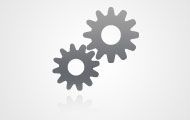 Customization-Ready
Where other OS "dumb down" by "offering" you less choice, KDE powers you up by delivering more.