Homerun Kicker 1.2.5 just got updated and is available in the netrunner "frontier-14-updates" repository.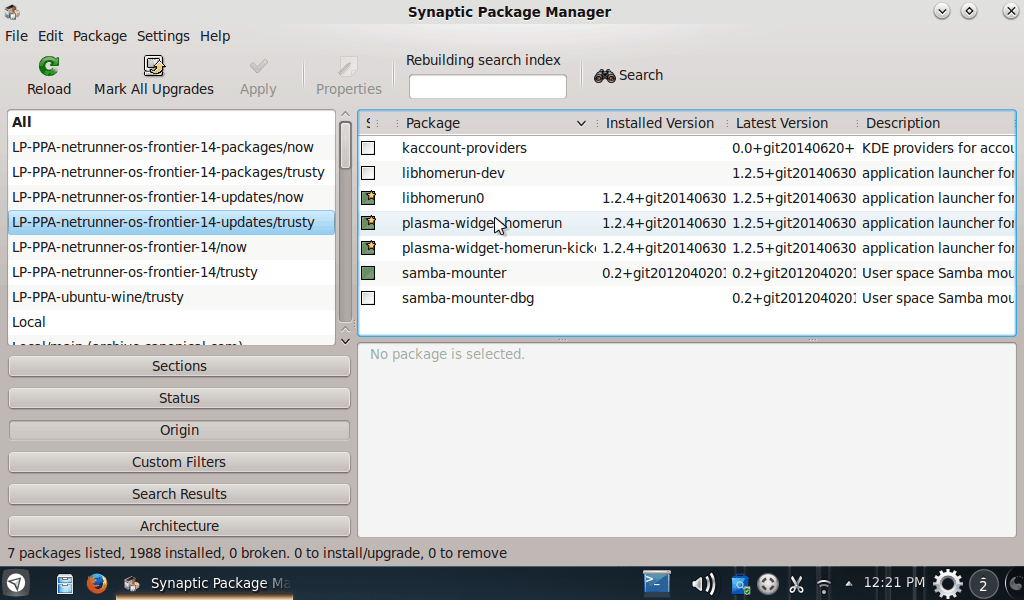 Kicker gains the feature to show and search for descriptions of applications via the Settings.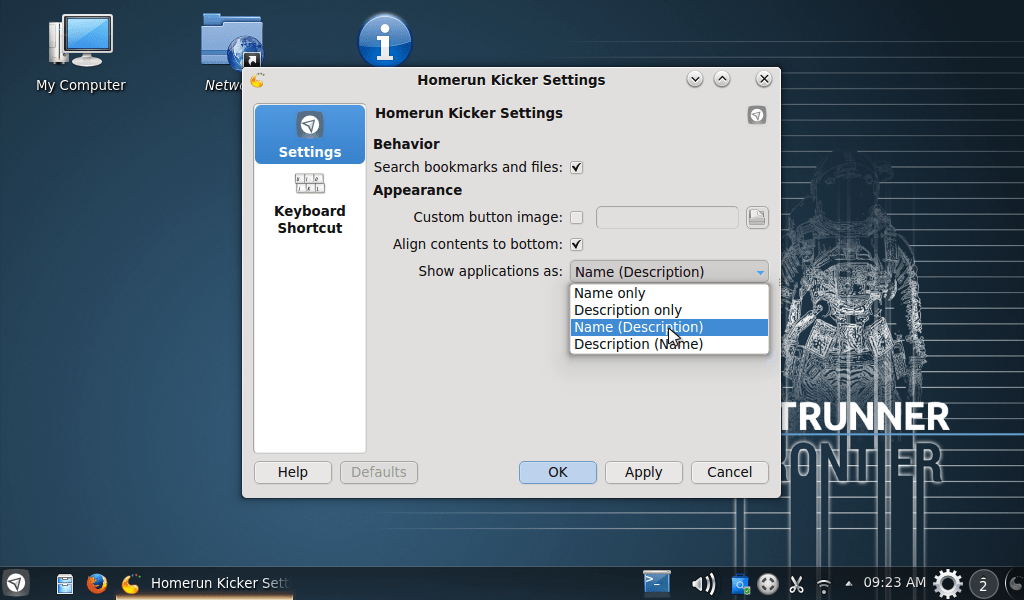 To update, simply use synaptic or type:
sudo apt-get update
sudo apt-get install libhomerun0 plasma-widget-homerun plasma-widget-homerun-kicker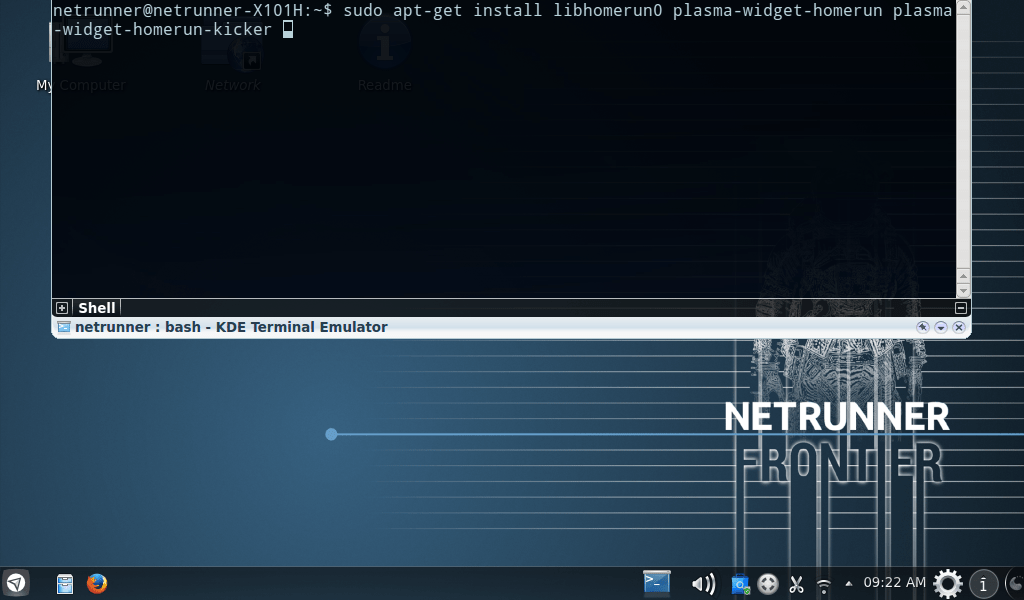 Then logout and login again for Homerun Kicker 1.2.5 to load.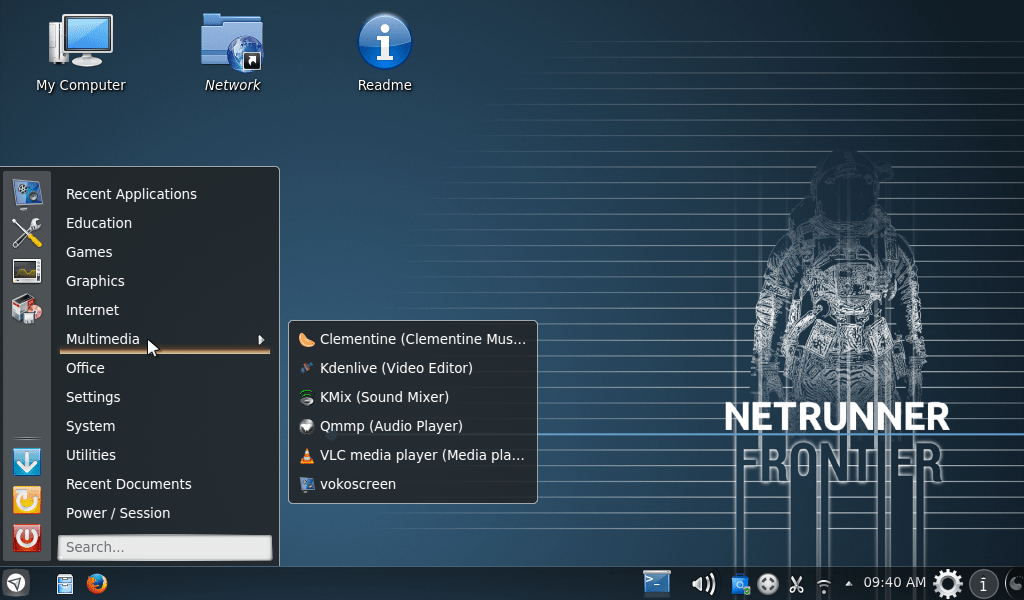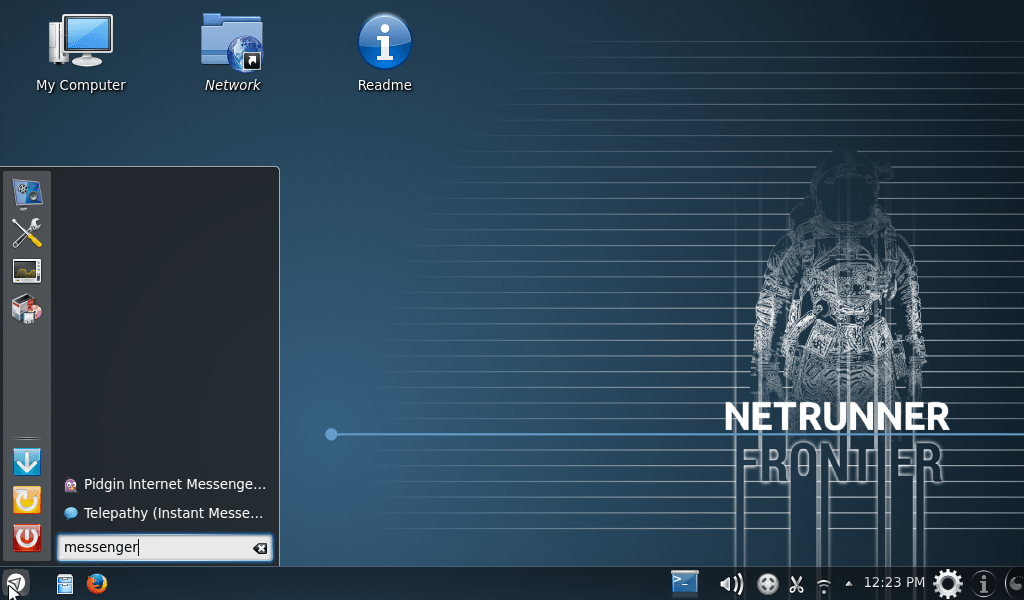 Picture above: Kicker showing results based on name or description.