Welcome to Netrunner 16 – Ozymandias.
This is the release announcement of Netrunner 16 Main Edition (Ozymandias) 64bit & 32bit.
"Why Ozymandias?" you might ask? Here is how it goes:
I met a traveler from an antique land…
And he told that there once was a mighty king in the land of ancient desktops, called KDE– The King of DEsktops!
And though the name and places have changed, its stories are still told and memories recalled.
As it is known, there comes a point in time, where all things present must become a thing of the past to make way for the new and shiny.
The King is dead – long live the King!

Much like sand exposed to heat is transformed into something new called silikon, Plasma was formed out of the building blocks of its ancestor KDE 4.
And so the old king is back – in its new incarnation called Plasma Desktop 5 !
The Plasma Desktop carries all the DNA of its predecessor and molds it into something new: A thing of the future, for the next generation to come.
So when using Plasma 5 today, let's not forget: We're standing of the shoulder of Giants!
Netrunner 16 – Ozymandias
Like Plasma5 followed KDE4, from the fires of Prometheus emerged Ozymandias, ready to roam the realms of computing.
No stone left unturned, no bit behind, it is to continue the experience of Netrunner 14 Frontier.
What's new in Netrunner 16?
Netrunner 16 ships the latest Plasma Desktop 5.3 and KDE Applications 15.04.
Plasma 5.3 is still not perfect, but a big step forward adding missing features from KDE4 and generally improving quality and stability for the KDE Desktop.
Plasma 5.3 also introduced a new way of moving/resizing/configuring widgets on the desktop, that is by "Press & Hold with left mouse button" (similar to how Android works):
For its looks, Netrunner now uses Carbon, a widget-style derived from Oxygen as new default theme for both gtk2/gtk3 and qt4/qt5 applications.
Netrunner 16 further ships the following applications and software:
Internet: Plasmazilla (Plasma-enabled Firefox and Thunderbird, which are updated through the Plasmazilla Repo: ppa:plasmazilla/releases), Skype, Pidgin, Transmission-Qt, Marble (lets you start finding a place or route right away via direct access to the search fields).
Music: Gmusicbrowser (for large collections), Audacious (for listening to music "Winamp-style", will also play most videofiles if you drop them on it), Radiotray (the minimal classic radio app for the systray).
Multimedia: KDEnlive, Handbrake, vokoscreen and VLC.
Gaming: Steam, Playonlinux and various free classics like Mahjongg, FrozenBubble and GLTron.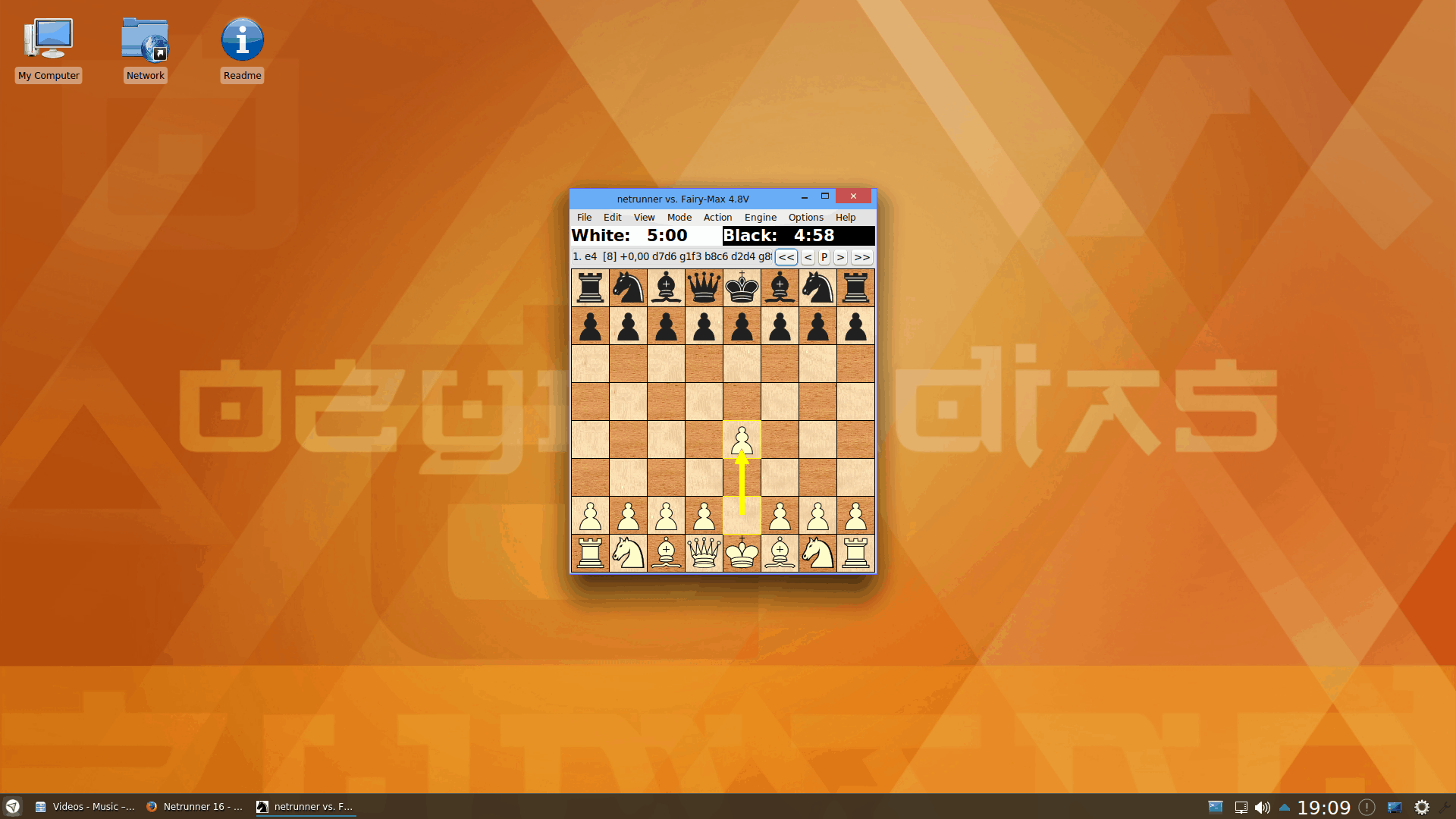 Versioning Updates
Several programs have been updated to their latest versions, here is an excerpt:
Kernel 3.19.0~16
Plasma 5.3
KDE Applications 15.04
Firefox 37.0
Thunderbird 31.6
LibreOffice 4.4
VLC Media Player 2.2
Gmusicbrowser 1.1.14
Audacious 3.5
Krita & Karbon 2.8.5
Gimp 2.8.10
Pidgin 2.10.9
vokoscreen 2.1
Get the Netrunner 16 ISO at our Download Page
or read the full poem that inspired this release here.