The Netrunner team is proud to announce the immediate availability of Netrunner 18.03 on the Pinebook. This brings the KDE Plasma Desktop to the Pinebook ARM64 device, retaining the expandibility and performance you've come to expect out of Plasma.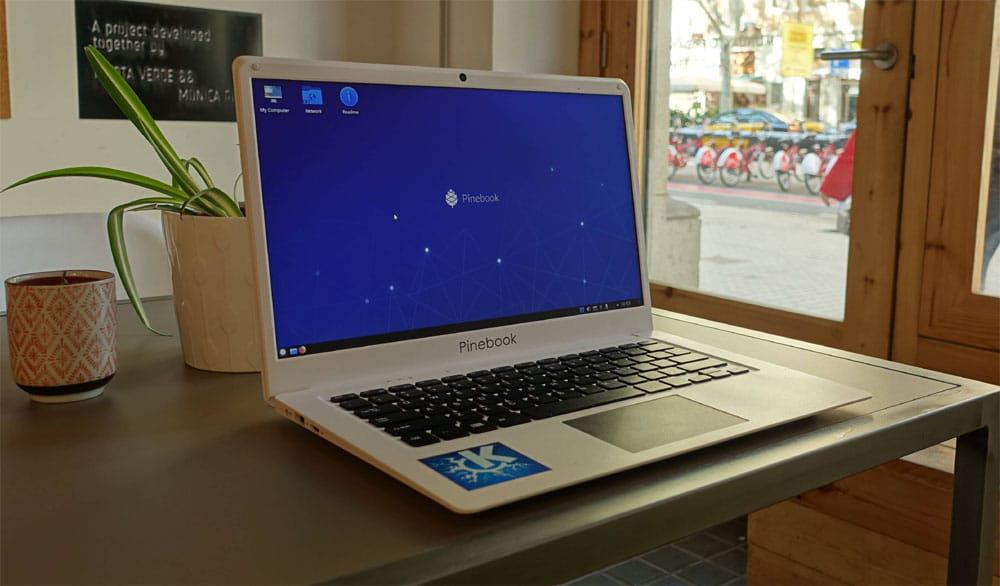 Features:
KDE Plasma 5.12.2
Debian Testing based snapshot
Calamares for personal OEM-setup, like sd-card resizing and user creation (Read more here)
Discover for installing new ARM64-compatible Software Applications
Accelerated X11 with OpenGLES
Accelerated video playback with VDPAU
Pre-loaded Firefox for quick start
Errata:
Launching LibreOffice apps displays a black window for a few seconds
kdesudo hangs when entering a incorrect password (upstream bug)
gltron crashes on launch (opengles related)
brightness controls inverted when resuming from sleep
wifi needs manual connect after each login
You can download the image from here and use a tool like etcher to burn it to your microsd card:
The default user and password upon first boot are live/live.
This is our first attempt to bring Netrunner to Pine/ARM hardware, so please bear with us 🙂
We are here to listen to your feedback and how to make it better with the next versions.
Please reach out to us on the Pinebook forum if you have any questions or regarding support:
https://forum.pine64.org/showthread.php?tid=5984