This is the release announcement of Netrunner Rolling 2014.09.1.
We are releasing this maintenance shortly after our initial 2014.09 release to fix problems with the nvidia driver, and include a first fix for the bash shell vulnerability.
We also updated Samba file sharing, kontact accounts and language packs installation.
Laptop Mode Tools was replaced by the new TLP to give you better control of your power consumption and achieve a longer battery life with your laptop.
With the 2014.09 version we updated Netrunner Rolling to the latest software updates from Manjaro including Kernel 3.14.18 with lots of bugs fixed and new driver support.
KDE SC was updated to version 4.14 wich introduces the new semantic desktop search baloo to replace nepomuk. Baloo offers a new and super fast way to index files, folders and metadata and allows you to search and find files more easily then ever. With this version we also focused on usability and decided to make single click navigation the default behavior. This change makes it easier for beginners to navigate their way around in a web centric computer world.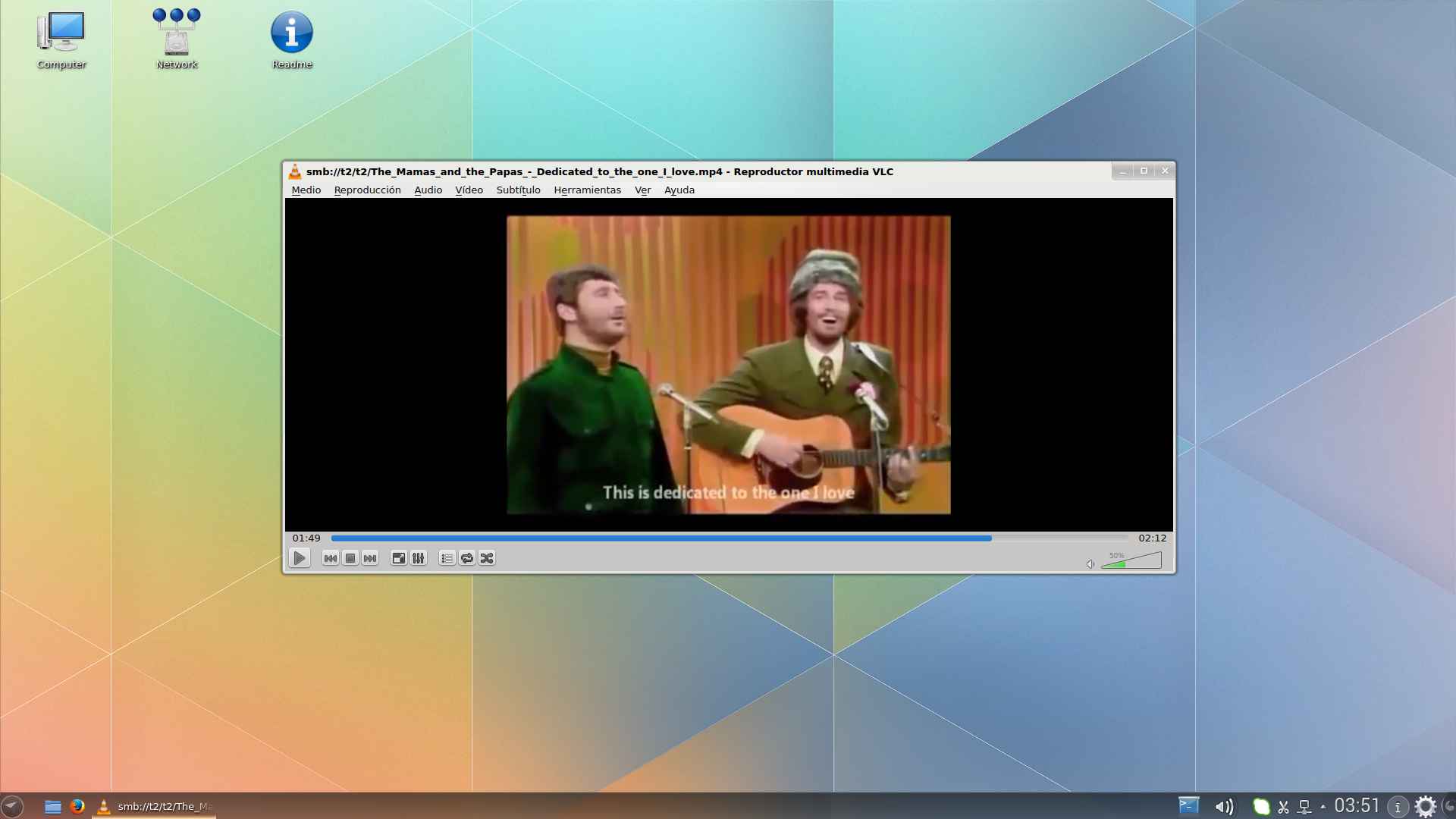 A better control over your volume and sound is provided with the use of veromix as default audio mixer. It allows you to easily switch between soundcards and reroute specific sounds from apps to specific devices. It also includes controls for vlc and clementine our default video & audio players.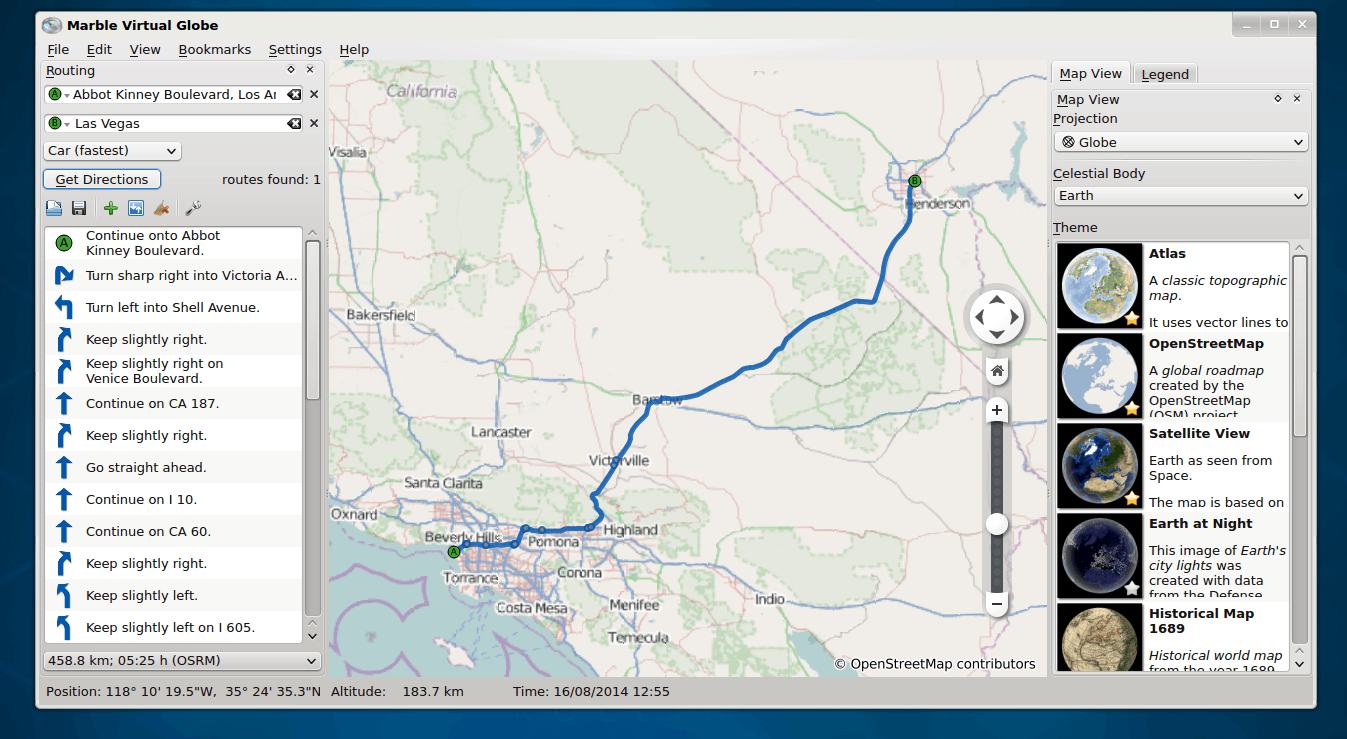 With marble we included the best map tool for the KDE Plasma desktop. It includes not only different maps from which you can choose and also use in education (when it comes to historical maps) but also allows you to plan and find routes for your next trip by car, bicycle or by foot via direct access to the search fields.
Recording a videopodcast by filming yourself ? No problem ! You only need a webcam and cheese.
Cheese uses your webcam to take photos and videos, applies fancy special effects and lets you share the fun with others. Selfies were never so adorable and cool.
When it comes to productivity Netrunner Rolling ships LibreOffice 4.2.6, Skype 4.3 and Thunderbird 31.1.1 .
The installer (thus) was updated to fix bugs with uefi & plymouth and installs the system faster then ever.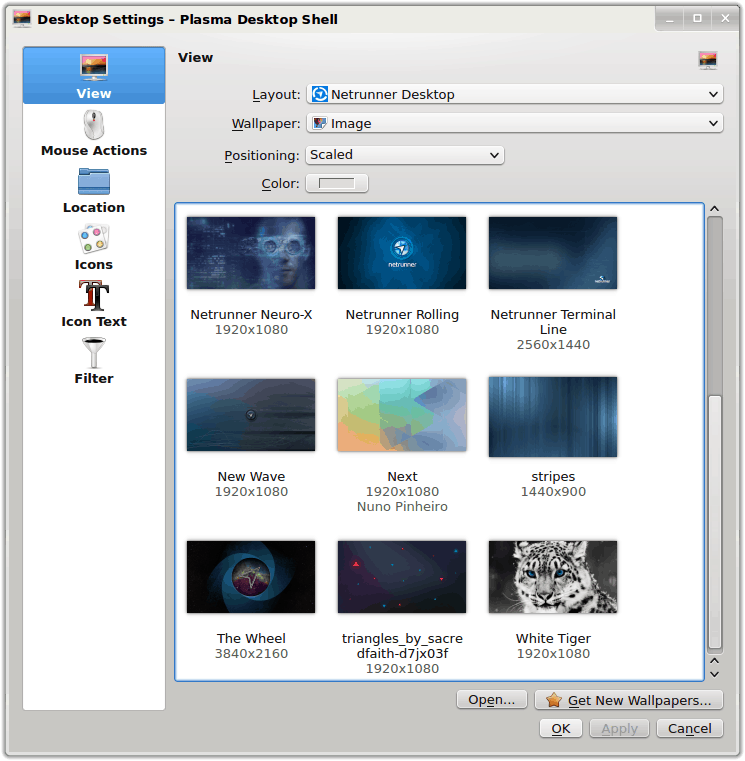 This version also includes a brand new set of great wallpapers aswell as a new default cursor design. To emphasize the aspect of a rolling release we also changed the plymouth theme to the much adored netrunner circle.
Changes in an overview:
Kernel 3.14.18
KDE SC 4.14.0
Thunderbird 31.1.1
VLC 2.1.5
LibreOffice 4.2.6
Krita & Karbon 2.8.5
replaced kamoso with Cheese 3.12.2
Clementine 1.2.3
FlashPlayer 11.2.202.406
Thus 0.8.10
TLP replaces Laptop Mode Tools
Gimp 2.8.10
Gparted 0.19
Networkmanager 0.9.10
Pacman 4.1.2
Pidgin 2.10.9
Qmmp 0.8.1
Xserver 1.15.2
You can get the brand new version of Netrunner Rolling via the Download Page . As it is a rolling release users of the previous versions can just upgrade to get the cool new features.