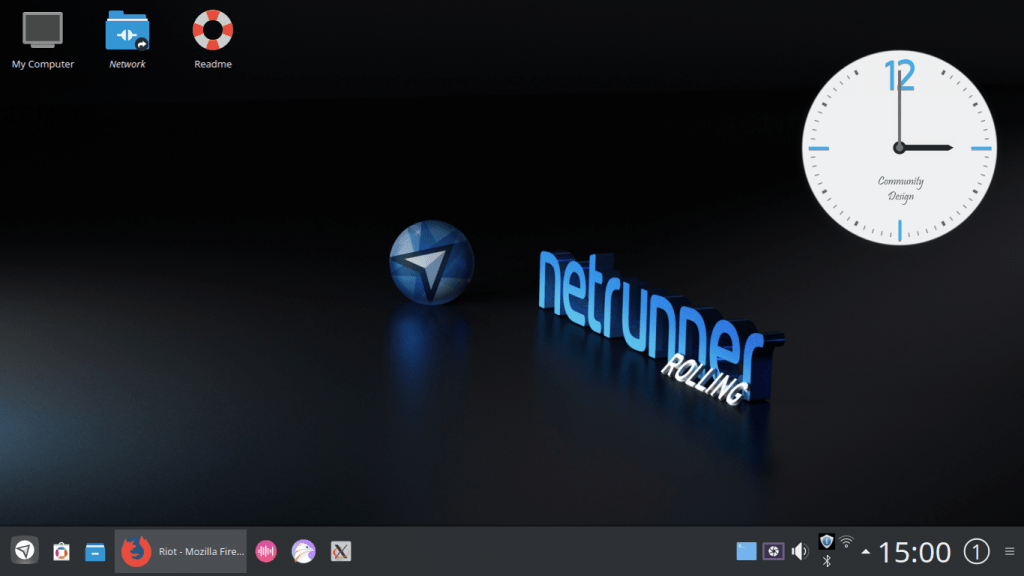 The Netrunner Team is happy to announce the immediate availability of Netrunner Rolling 2019.04 – 64bit ISO.
Updated Base
Compared to 2018.08 these are the main updates:
KDE Plasma 5.15.3
KDE Frameworks 5.56
KDE Applications 18.12.3
Qt 5.12.2
Linux Kernel 4.19.32 LTS
Firefox Quantum 66.0.3 with KDE integration (read more in this announcement)
Thunderbird 60.6
and many more…
A New Look and Feel
Like its cousin, the Debian based version, Netrunner Rolling also ships a dark Look and Feel theme including the Kvantum theme engine.
Using the Kvantum Theme engine plus the Alpha-Black Plasma Theme allowed us to create a more 3D-looking design.
Moving the mouse into the lower right corner now visibly activates the "Minimize all Windows to show Desktop" function by a light glow.
For those who prefer the classic look, going back to the well-known LNF is a three-button click and explained under "Tips" in our current Readme Section.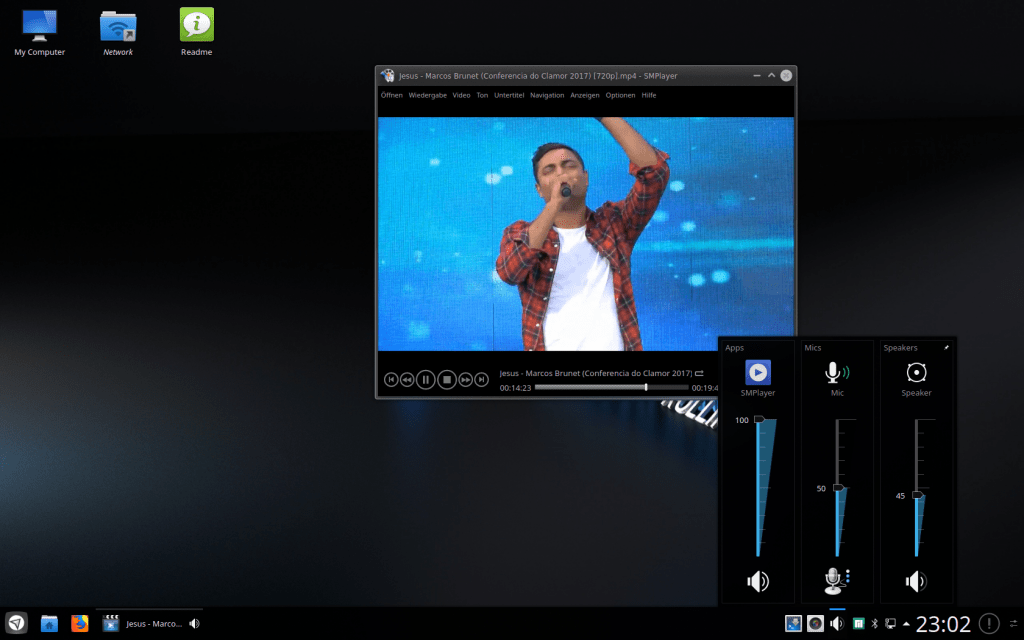 Firefox, including native KDE file dialog and Plasma integration add-on
Firefox in the latest version is able to use its own native file dialog:
Firefox v64 can now use the KDE file selection dialog when run with GTK_USE_PORTAL=1 from kde
It also ships the Plasma-Integration addon, which for example adds visual feedback when downloading items in the taskbar as well as media control from within Plasma.
There are two things to keep in mind regarding the way we ship Firefox in Rolling:
1. The file associations for most files is handled via "System Handler" from GTK to KDE Plasma, so best is to leave that on and change only if needed.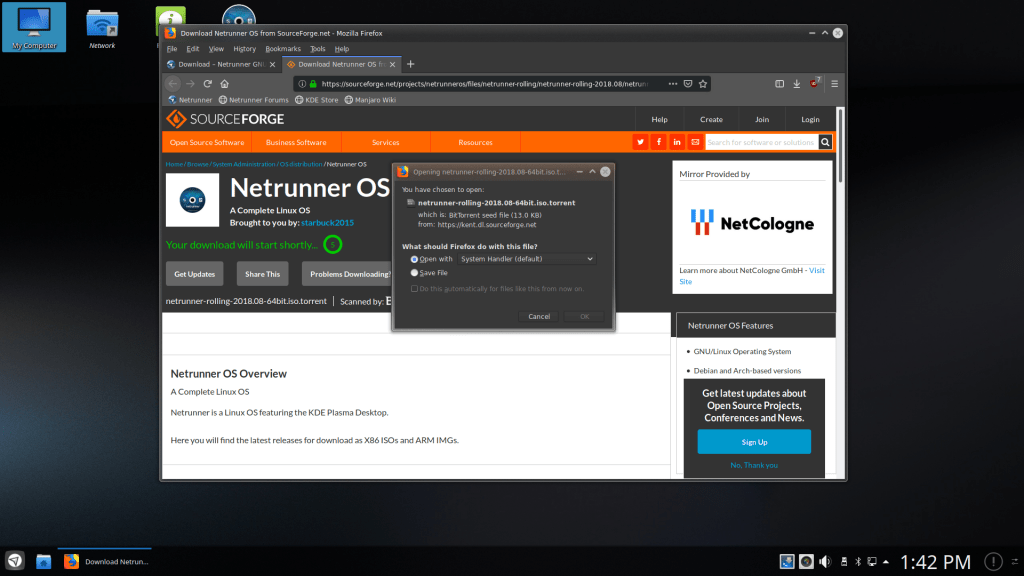 2. Firefox in Rolling comes pre-loaded, that means a process is started into the systray to be available almost instantly when wanting to open it (please keep this in mind when checking how much memory is used after a cold boot, so substract approx. 250-300 MB that is related to Firefox preloaded).
When using another browser, simply uninstall Firefox to disable also the preload.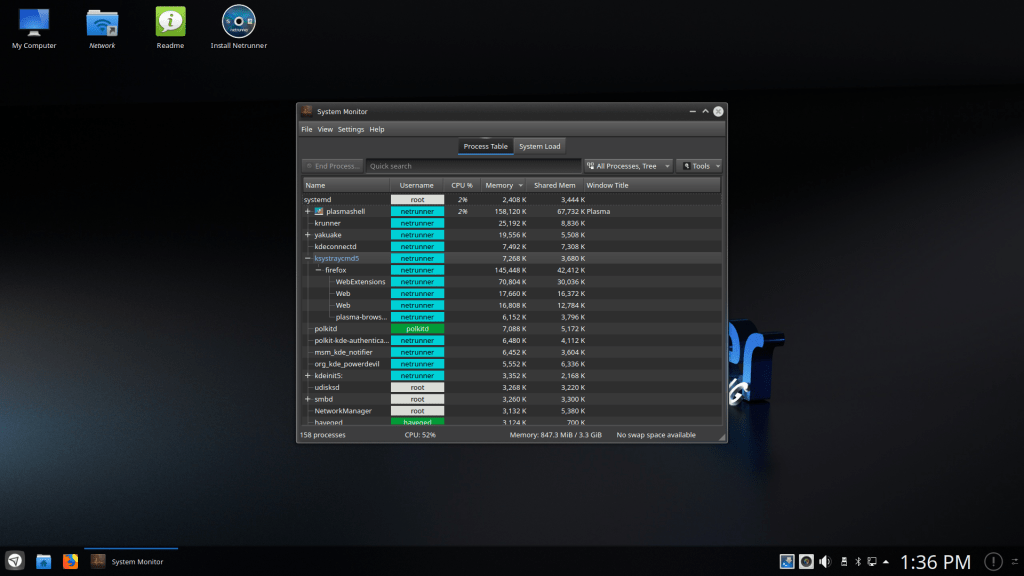 Webapps
2019.04 brings the addition of a new category of menu entries called "Webapps".
These are links to popular sites that can be easily invoked by searching them via ALT-SPACE or added as launchers from the menu. As an example, try "tele" for opening Telegram.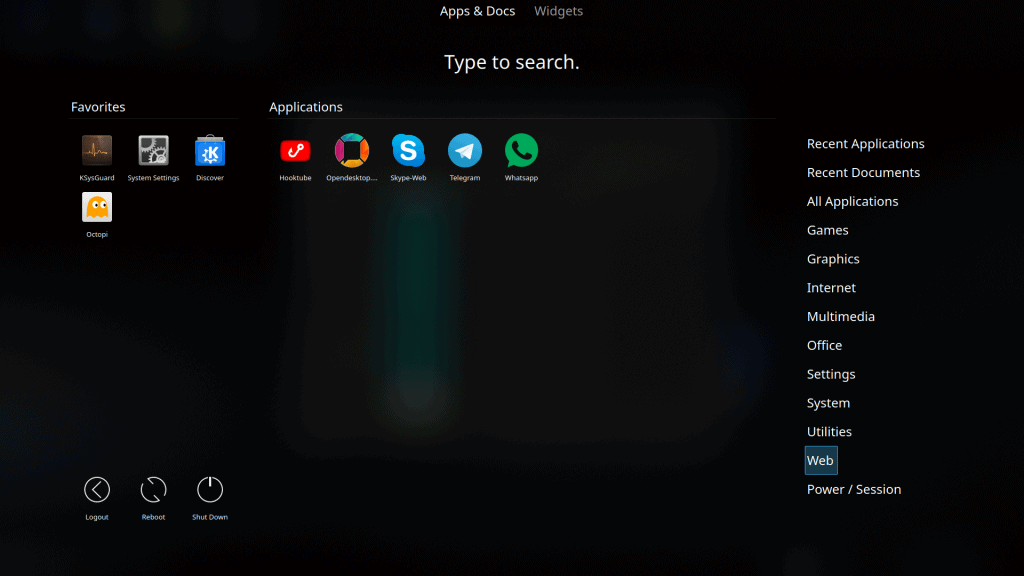 Opendesktop.org
One of these webapps is Opendesktop.org. Since Rolling has the ocs-url package installed, which associates any ocs:// urls in Firefox, one can easily surf and install most things directly via the "Install" button instead of downloading and then manually installing stuff.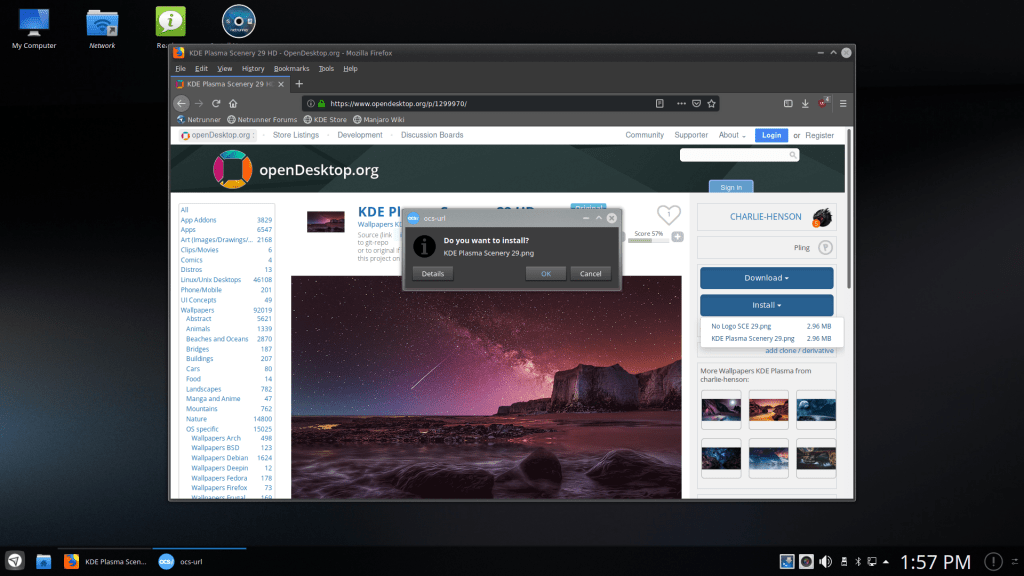 Unified Settings – Plasma Tweaks
Using the sidebar Layout, all UI-related KCM modules are now to be found under the main section called "Plasma Tweaks".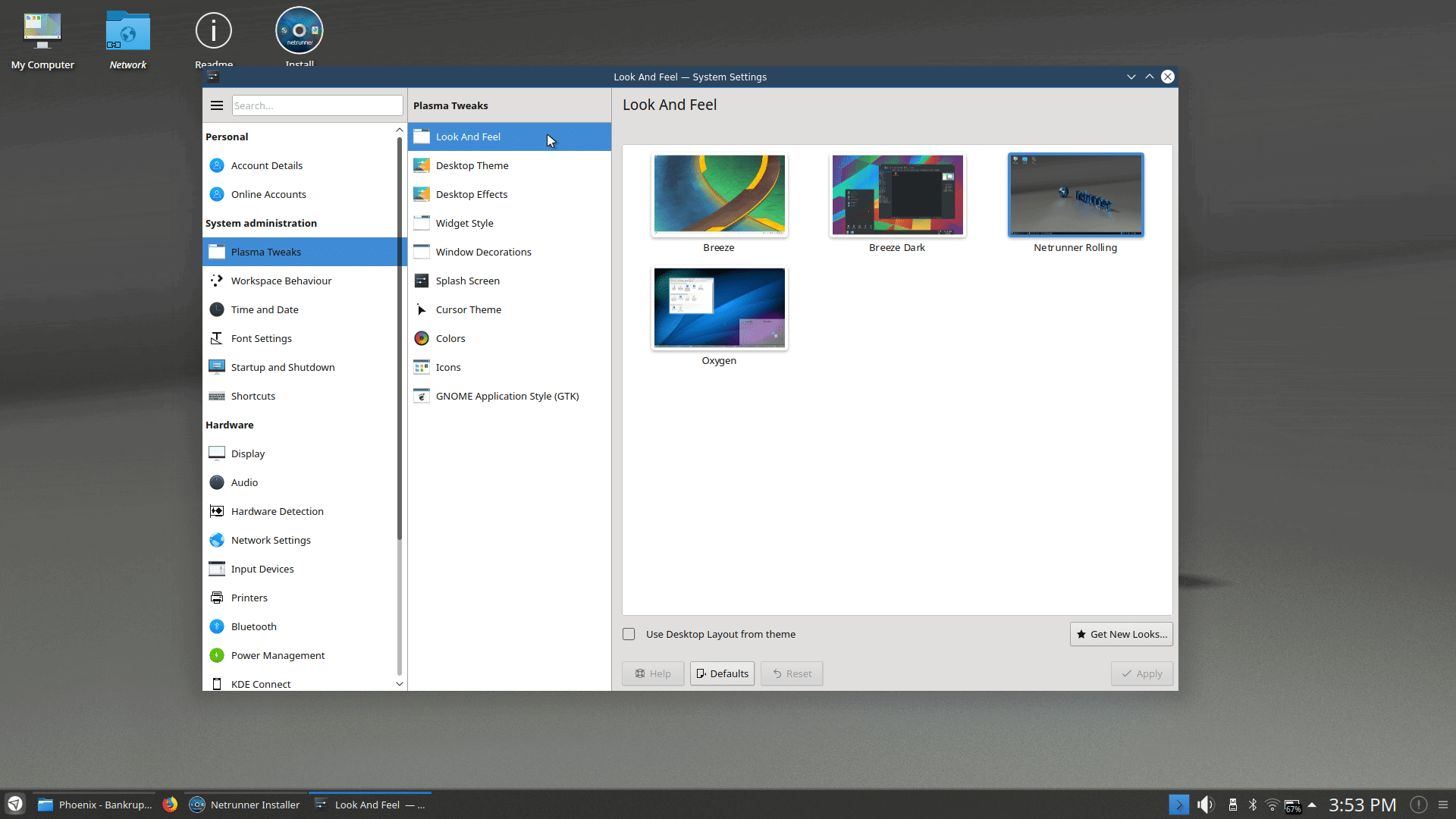 You can get the latest Netrunner Rolling ISO from our Download page here.
We hope you enjoy it and share your feedback in our new forums.