The Netrunner team is proud to announce the release of Netrunner 14.2 LTS – 32bit and 64bit ISOs.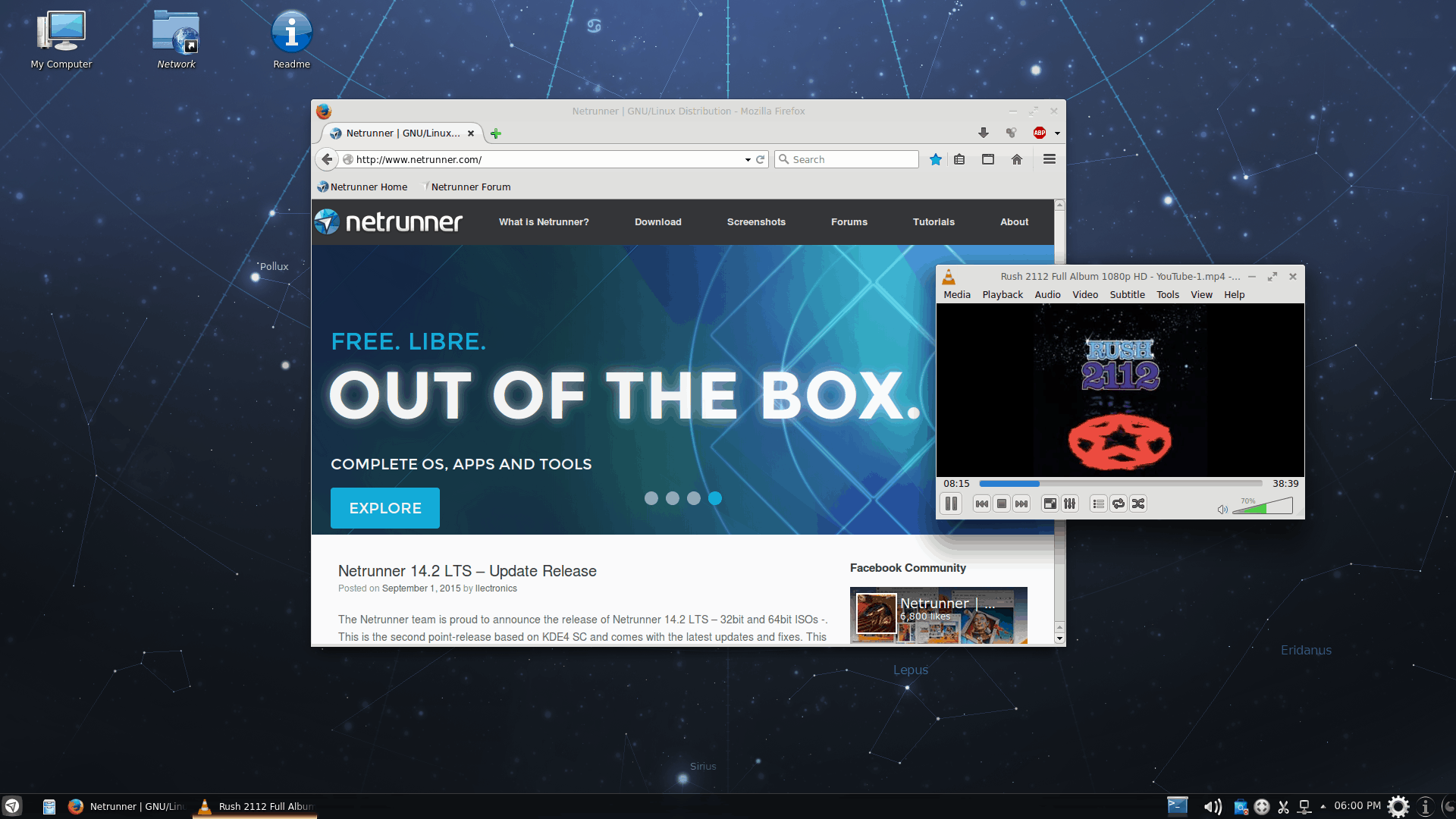 .
This is the second point-release based on KDE4 SC and comes with the latest updates and fixes. This includes security patches like the Kernel upgrade to 3.13.0-62, as well as software version updates like Firefox 40.0.3 and Thunderbird 31.6.0 including the Plasma Integration patches.
Netrunner 14.2 also includes a new default window decoration Carbon.
Those who are running 14.1 can upgrade with a normal software update via muon or apt-get.
You can get the ISOs from our download page.