The Netrunner Team is happy to announce the release of Netrunner 17 (codename Horizon) – 64bit version.
(Note that the 32bit version remains at "16" until 18 LTS).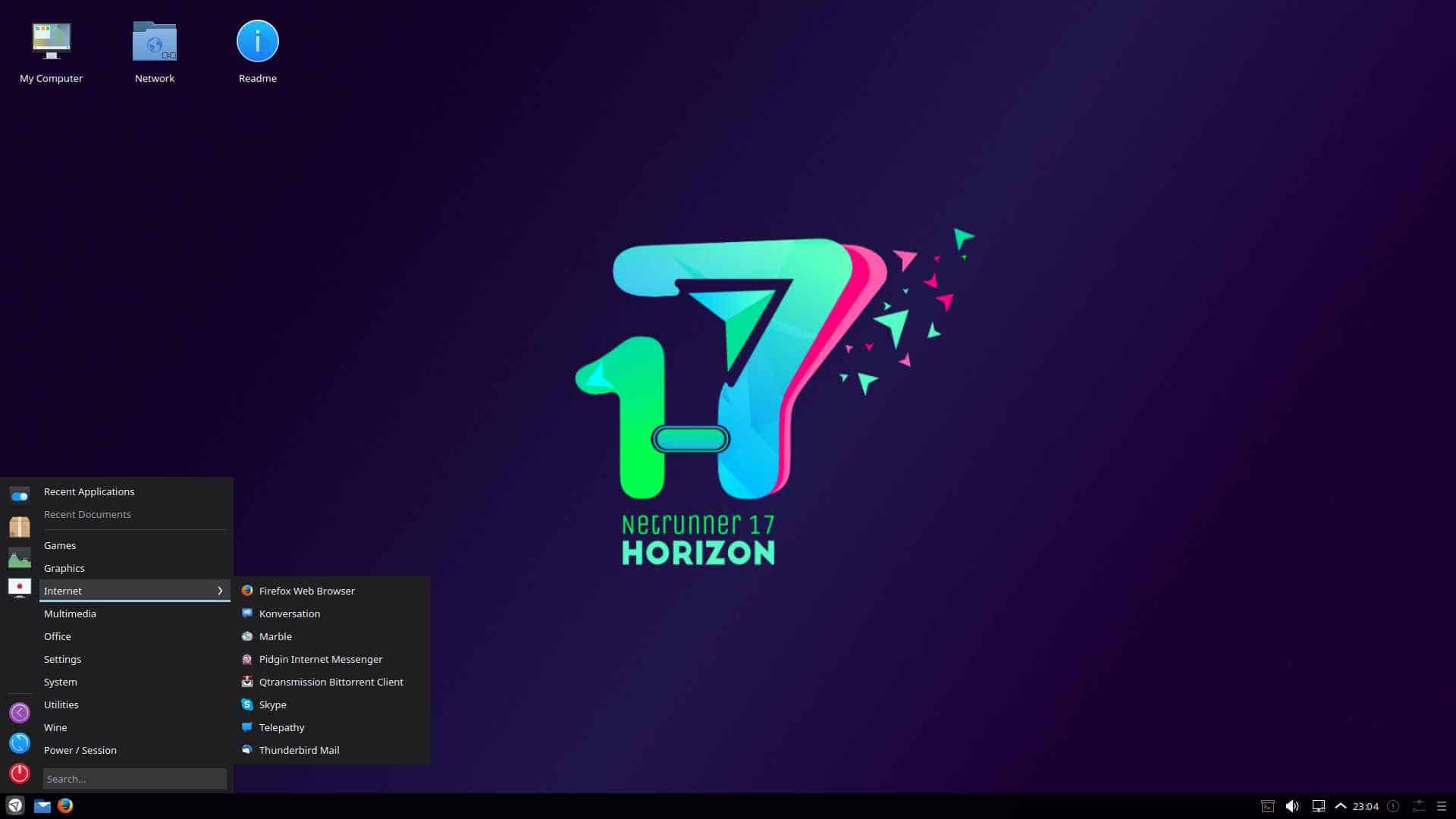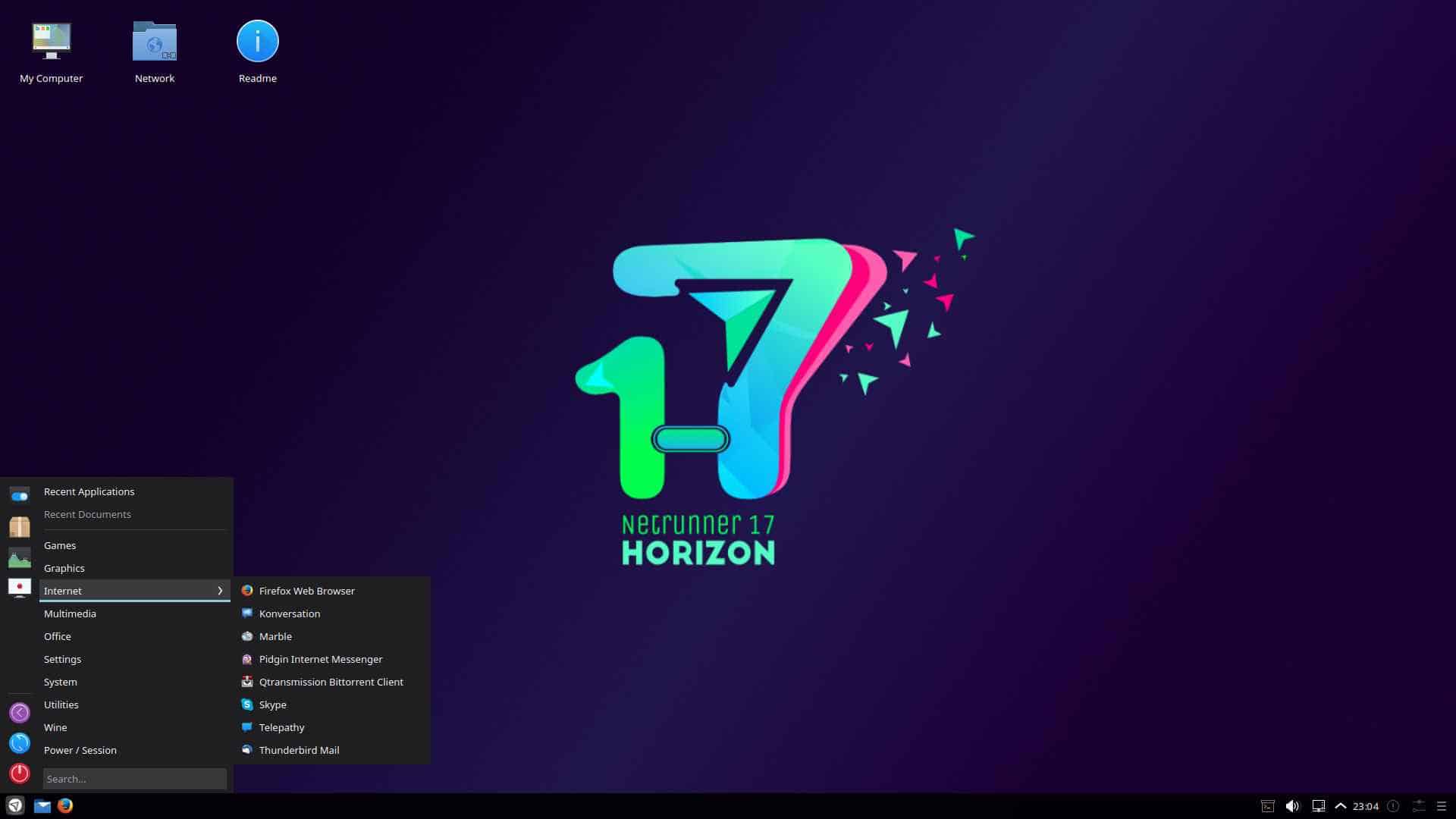 Netrunner 17 's codename is chosen as an indication of a mature Plasma finally emerging at the horizon with another update of KDE Plasma, Frameworks and Applications.
The desktop is now at Plasma 5.4.3 together with KDE Applications 15.08.2 and many more programs and libraries updated to their latest versions.
Firefox with built-in Plasma support ships as 42.0.3.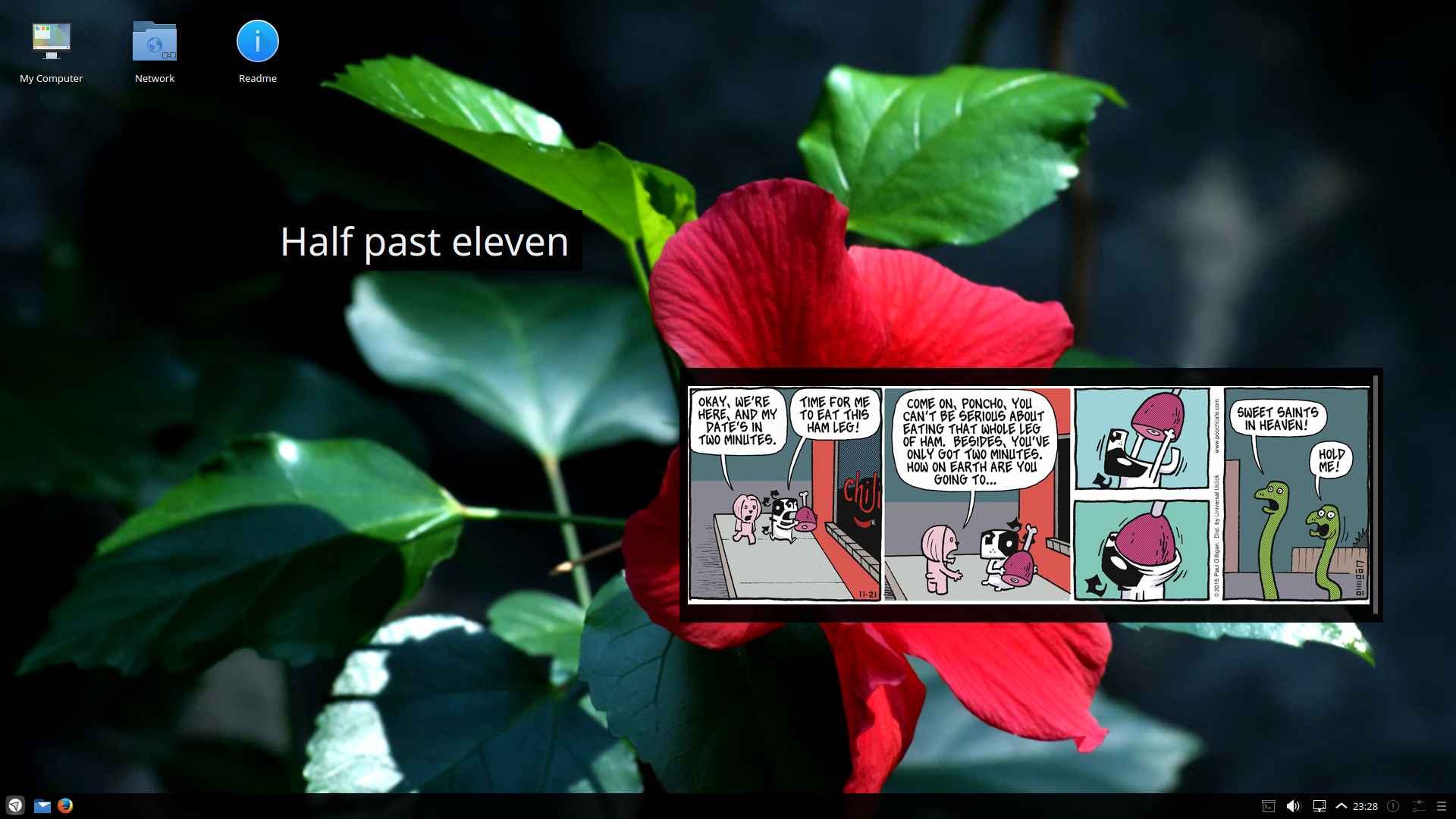 The "Desktop Configuration" settings now features two Look'n'Feel Themes called BlackX and BlueX, which makes switching between completely different styles much easier now, while still allowing for customization in full detail.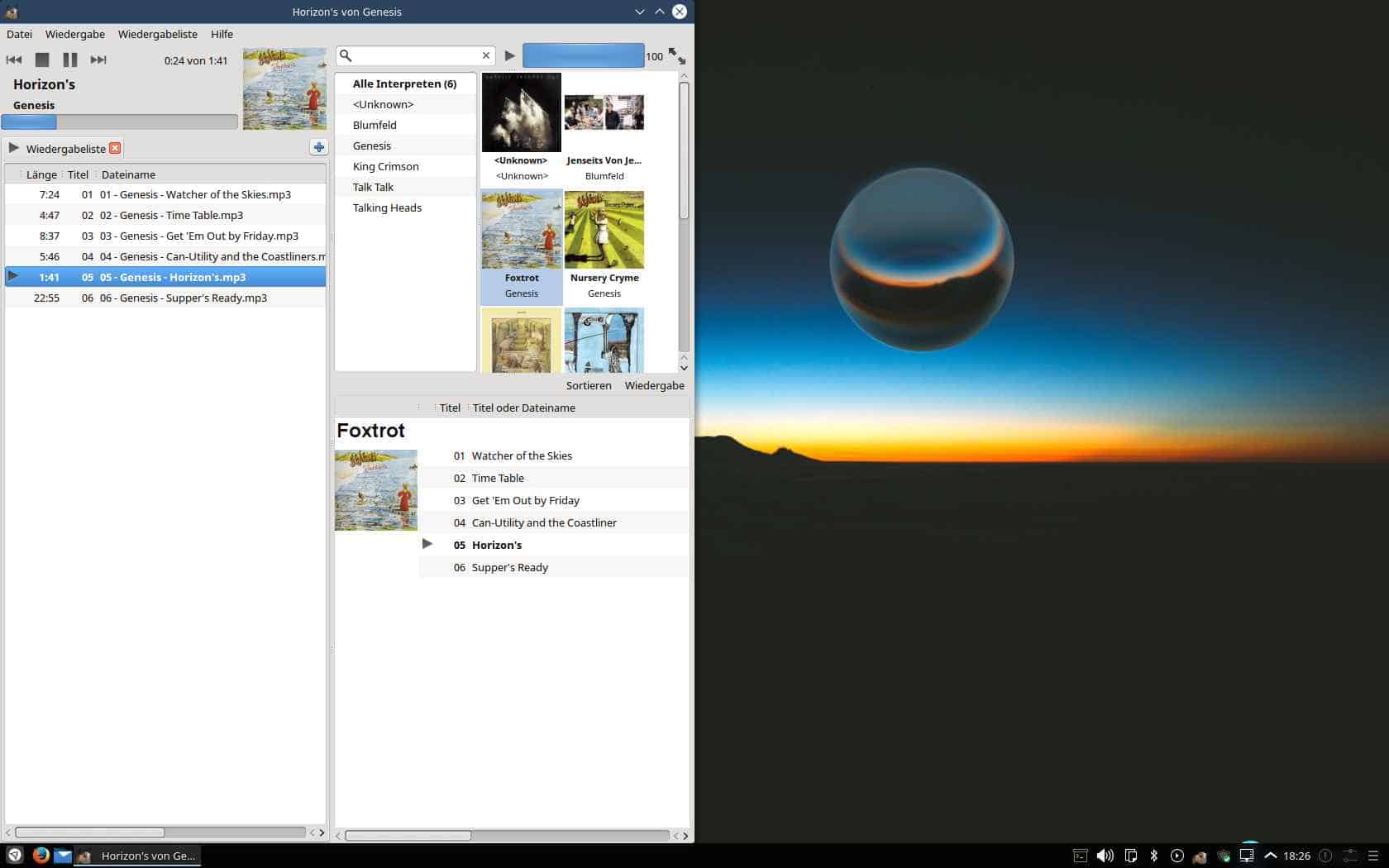 Netrunner 17 also ships a completely fresh set of wallpapers covering a wide range of different colors and styles.
Here are the Release Notes:
Linux Kernel 4.2.0~18
Plasma 5.4.3
Frameworks 5.15
KDE Applications 15.08.2
LibreOffice 5
Virtualbox 5
Kontact 5
Firefox 42.0
Thunderbird 38.3
Gmusicbrowser 1.15.2
VLC 2.2.1
and many more…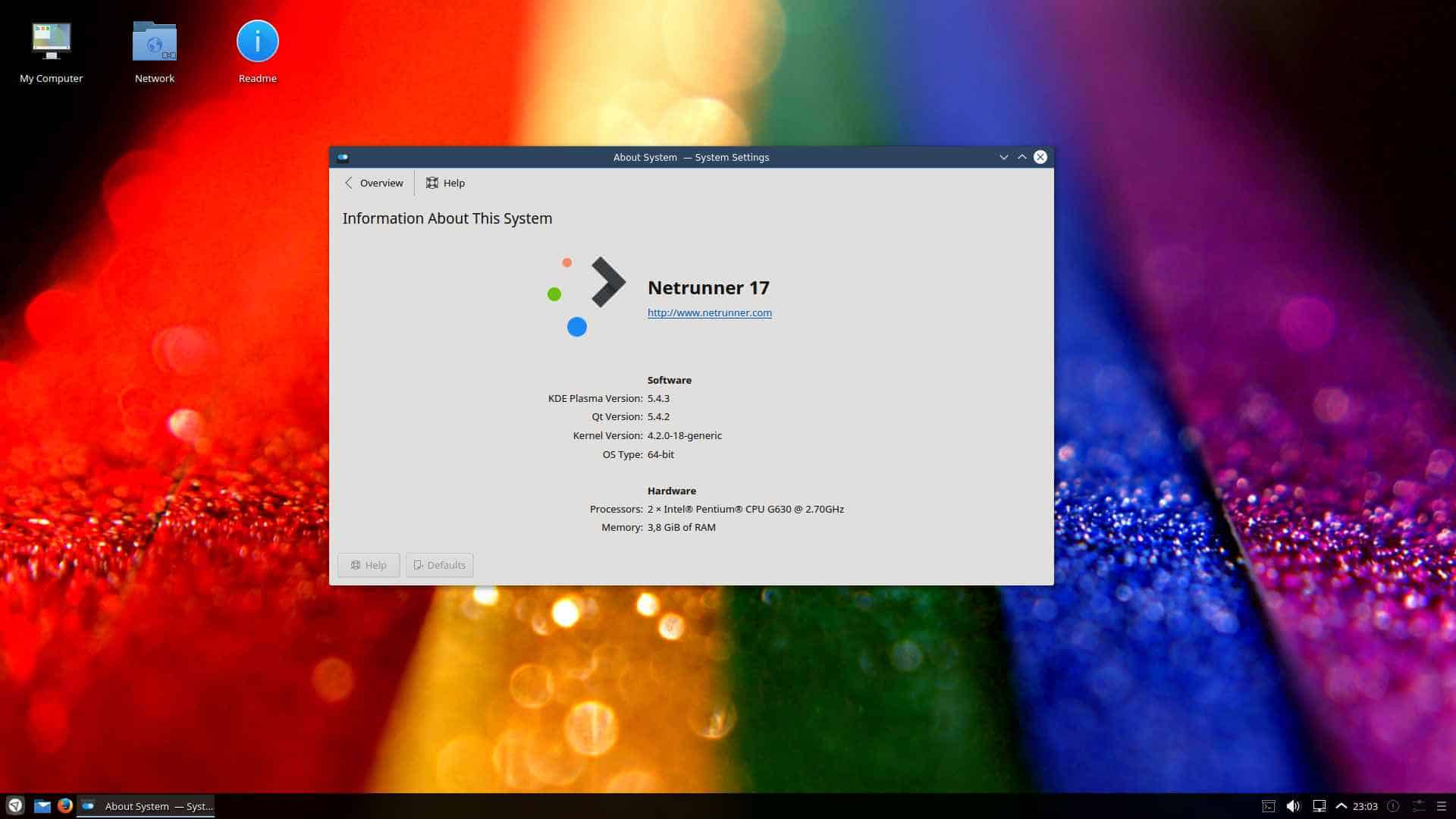 The ISO is available immediately in our Download section.